We manufacture seam Spot welding wheels and electrodes, for varied spot welding applications & purposes. These are specially designed to be used for seam Spot welding in Seam Spot welding machines. It is manufactured of chromium Zirconium copper which adds to its performance and delivers desirable results. These are available in up to 700 mm diameter, which can vary according to the clients requirements. We also offer customization of the Spot welding wheels and electrodes.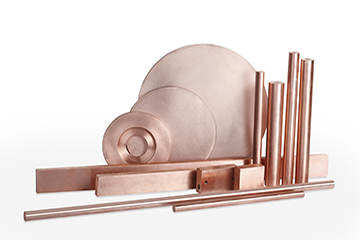 ---
Industry Standards Surpassed
RWMA CLASS
Alloy No
Hardness
Electrical Conductivity
Applications
CDA UNS
RB
%IACS
Class 2
C18200
70 min
> 75
Hot-rolled steel
CuCr
Class 2
C18150
75 min
> 75
Coated Materials
CuCrZr
Galvanized Steel
Class 2 P
C18200
75 min
> 75
Premium grade for hot-rolled steel used with higher pressures
CuCr
Class 3
C18000
90 min
> 45
Stainless Steel
CuNiSiCr
High temperature Steels
(Beryllium free)
Class 1 (C15000) and Class 3 (C17510) are available and manufactured as required.